Annotation: Protocols and Information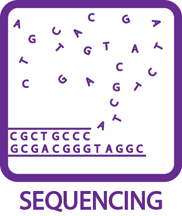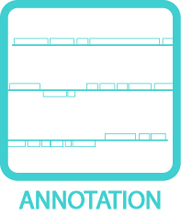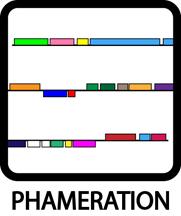 Annotation
The genome editor used by phagehunters across the country is DNA Master. Our Annotation Guide included here gives very specific instruction on how we annotate our genomes. Included in annotation is gene prediction and functional assignments.
Protocol Title
Description/Goal
A Collection of Annotated Maps
Details
Download pdf
Using a Local Database for Function Assignment
Details
Download pdf
To have easy access to current known protein function through use of a DNA Master created protein database.
References for Gene Functions
Details
Download pdf
DNA Master QuickStart Guide
Details
Download pdf
DNA Master QuickStart Guide
Reasons An Annotation May Be Returned During QC
Details
Download pdf
Several common things to look for to make sure you submit a high-quality annotation for QC.
Guiding Principles of Bacteriophage Genome Annotation
Details
Download pdf
Guiding Principles of Bacteriophage Genome Annotation
Function Assignment - Best Format
Details
Download pdf
Use this table to correctly transcribe functional assignments. This is not how to assign functions, but rather, once you know what function you want to assign, recording it in the best way possible.
Revised tRNA Protocol
Details
Download pdf
Available on-line tools have changed since the Annotation Guide was written. This protocol describes looking for relaxed tRNA structures using the tools that are now available.
Complete DNA Master Guide
Details
Download pdf
The complete Guide to DNA Master. Updated December 2014. Modest revisions for 2016-17. See "What's New" for further information. As the guide is improved, you will find updates available at this location.
What's New in the Annotation Guide for 2016-17 School Year
Details
Download pdf
To target the most prominent changes and/or updates to DNA Master and related materials for returning users. This document contains all previous What's New information.