Amplification: Protocols and Information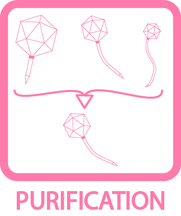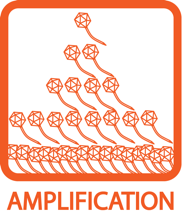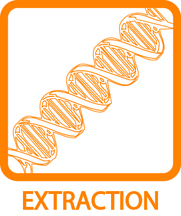 Amplification
Learning to manipulate the number of phage on a plate is an important part of the phagehunting process. Making a high titer lysate of your phage is an essential part of success of your project. Correct amplification process ALWAYS begins with picking a single isolated plaque. In particular, when making lysates of phages with a predictable clear plaque mutant, making lysates from lysates can distort the proportion of those mutants.
Protocol Title
Description/Goal
Harvesting, Concentration, and Dialysis of Phage
Details
Download pdf
Harvest and concentrate the amplified phage sample, and perform the necessary treatments, including ultracentrifugation, extraction of CsCl band, and desalting through dialysis, to prepare for DNA extraction.
Amplification of Phage by 30-Plate Infection
Details
Download pdf
To obtain a large quantity of particles of a particular mycobacteriophage.
Manufacturing a High Titer Lysate
Details
Download pdf
To amplify the phage and obtain a high titer lysate.
Amplification Yields
Details
Download pdf
How many phage particles do you need to obtain maximum yield for your high titer lysates? It is an empirical investigation, but remember to do the math! This explanation shows data for a large, medium and small plaque forming phage.