Toolbox: Protocols and Information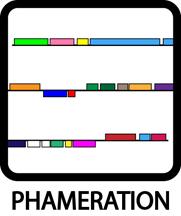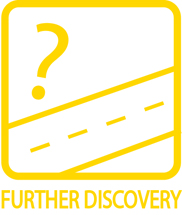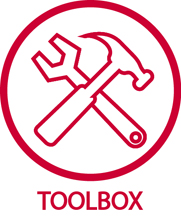 Toolbox
The Toolbox was created to house those procedures that can be used in various parts of the workflow.
Protocol Title
Description/Goal
Using a Gel-Doc Camera to Take Plaque Pictures
Details
Download pdf
To keep a visual record of plaque morphology using a GelDoc XR+ System.
Notebooks
Details
Download pdf
Measuring DNA Concentration by NanoDrop
Details
Download pdf
To quantify the amount of DNA in a phage or genomic DNA sample.
Picking a Plaque
Details
Download pdf
To obtain a liquid sample of phage from a plaque (or putative plaque) on a lawn of bacteria.
Making Serial Dilutions
Details
Download pdf
Create standard dilutions of a phage sample in order to perform plaque assays or titers.
Taking Plaque Pictures
Details
Download pdf
To keep a visual record of findings.
Titering
Details
Download pdf
To quantify the number of phage in a sample expressed as PFU (plaque forming unit)/mL.
Controls
Details
Download pdf
To ascertain whether the plaque detection system is working.
Obtaining GPS Coordinates
Details
Download pdf
Making Thumbnails for PhagesDB
Details
Download pdf
Describes how to select, crop, and prepare good pictures for use as thumbnail images on PhagesDB.org.
Checking phage lysates by PCR
Details
Download pdf
PCR verification is used to provide evidence that the phage lysate you are working with is the one that you want. Read the Helpful Tips to understand its limitations. A list of cluster- or phage- specific primer sets is found here.
Archive Protocols
Details
Download pdf
If you submit information about a phage to PhagesDB.org, please submit a sample of the lysate to our archive inventory. Archiving includes sending a sample for our inventory AND making sure the info at PhagesDB is complete and accurate. If you are a member of the SEA-PHAGES program, the protocol for those sample preps are found here. If you are not a member of SEA-PHAGES, please consider submitting a sample and keeping your phage data up-to-date. contact debbie (djs@pitt.edu) for additional information. Video Protocol Protocol last modified 12-1-22. Shipping address is found in this protocol. Please check.
Archiving FAQs
Details
Download pdf
Additional information when archiving lysates for SEA-PHAGES. Remember to make sure the phage page is complete and accurate. Updated 10-20-21.